Students have questions.
Alumni have answers.
We make connecting them super easy.
Without another app, fear, or guilt.
Engagement done right. Finally.
Our #NoUI AI-driven alumni engagement reaches 10x more graduates than traditional portals and directories.
Engaging the "Unengaged" through micro-volunteering.
An alum who volunteers is 3x more likely to donate in the future. So we make volunteering super easy. Even for your team.
We make it easy for your alumni and students to connect by removing all that is in the way.
No new app to sign up for or log into. No fear of rejection for students. No feeling guilty for being busy for alumni.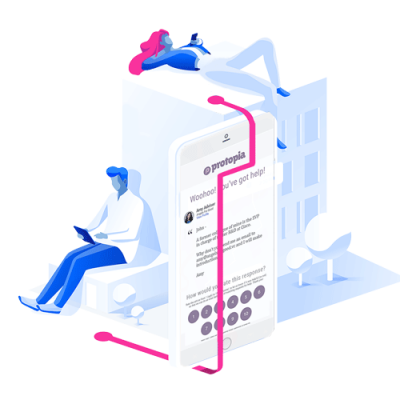 It's hard to ask for help. Who do I ask? Who is available? What if I don't hear back?
With Protopia, it couldn't be simpler. Students ask and Protopia finds + recruits the best, available alumni to help until they have one or more responses.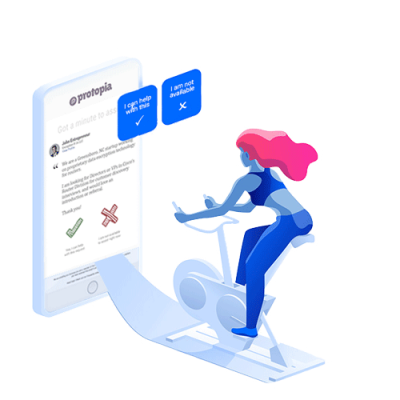 We ask 5-10 of the most-relevant alumni (unbeknown to the student) if they can help. They can choose to share advice, offer a call, or set up a meeting – right from their email.
Not a good time? No worries. Protopia will simply engage the next-best alum in the queue.
Manage and monitor how your alumni and students engage or update their data with real-time alerts or reports.
Or view and export comprehensive engagement data via our rich analytics dashboard.
65% of alumni open our emails and 35% engage. Because they're looking for the right opportunity to make the impact.
See Protopia live
So do your alumni and students.
It's easy to ask for help. Easy to give help. And easy to manage. Because it needs to be.
We need simple!