Artificial intelligence to help you scale constituent engagement and

grow your donor pipeline

.
Our AI Engagement technology connects all of your alumni and students for career support -- while activating the donor prospects you care most about.
All without another app in their (or your) busy lives.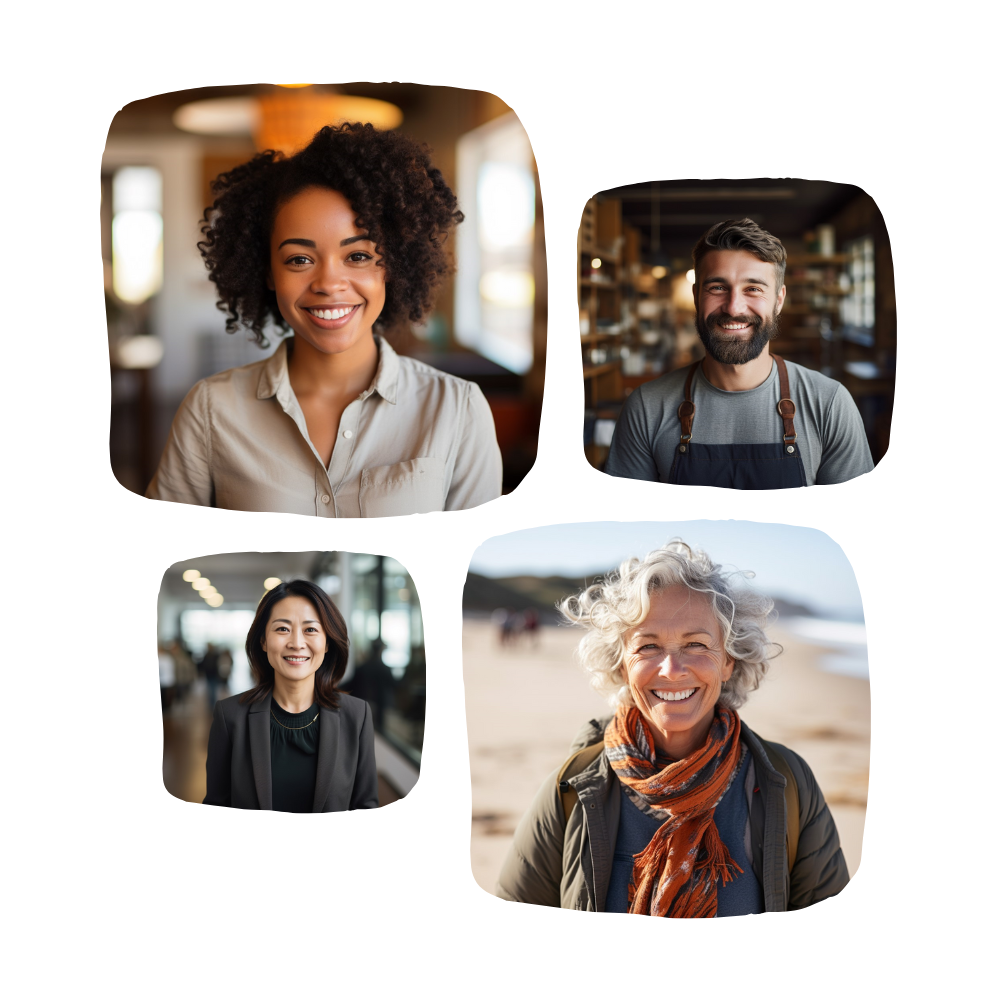 Check out how AI converts alumni and student needs to smart, scalable constituent engagement.
Now imagine alumni engagement at scale.
We've converted thousands of requests for advice and networking at institutions like Duke, LSE, Denison, and Pitt to impactful constituent engagement -- through the power of artificial intelligence. How many of your students and graduates wish it were simpler to get support from alumni who've walked in their shoes?
"People will forget what you said, people will forget what you did, but people will never forget how you made them feel." — Maya Angelou
We all remember being students and having many questions about succeeding at Duke and beyond - great to have this tool for asking and answering questions among the community of students and the knowledge base present with alumni. Super easy to use and respond to.
I was so pleased that someone seeking support and guidance for a path I have already taken was able to utilize this program to find me. It was very fulfilling to be able to be helpful.
I loved speaking with the prospective student and sharing my experience at Emory. She was very curious about the arts and I was happy to share the benefit of pursuing a BA compared to a BFA.
Cal State Northridge Alum
I was so pleased that someone seeking support and guidance for a path I have already taken was able to utilize this program to find me. It was very fulfilling to be able to be helpful.
What an easy way to connect with other Dukies! Just getting started is often the hardest thing to do in a new place, so we talked about ways she can engage as a volunteer, art lover and alum. We'll continue to stay in touch and will meet in person as soon as we resume in-person events.
Providing mentorship and support to students is a fantastic way to give back to NCSU! I'm so glad that Ask the Pack has allowed me to provide such support. Go pack!
My Ask Pitt Alumni experience was amazing. It provides a great way to give back. I responded that I wanted to help and we set up a half hour meeting. The process was super simple and easy.
It was a rewarding experience being able to (hopefully) help out a fellow Bobcat. I would have loved having an opportunity to ask questions similar to Liv's when I was in school, and it would have been great to get responses from multiple alumni.
Connecting All Denisonians
A shared vision of community between Alumni Affairs and Career Services at Denison University fueled a strong partnership and meaningful career outcomes for students and graduates.
How Protopia works
(pssst, it couldn't be simpler)
Imagine it were easy for every alum and student to raise their hand and get help from the best alumni and donors in your community.

All without a heavy lift on your team while fundraisers celebrate you for sending them leads of prospective donors they want to build relationships with.

That's Protopia.
Hundreds of thousands of Duke University alumni and supporters are seamlessly served personalized donor experiences.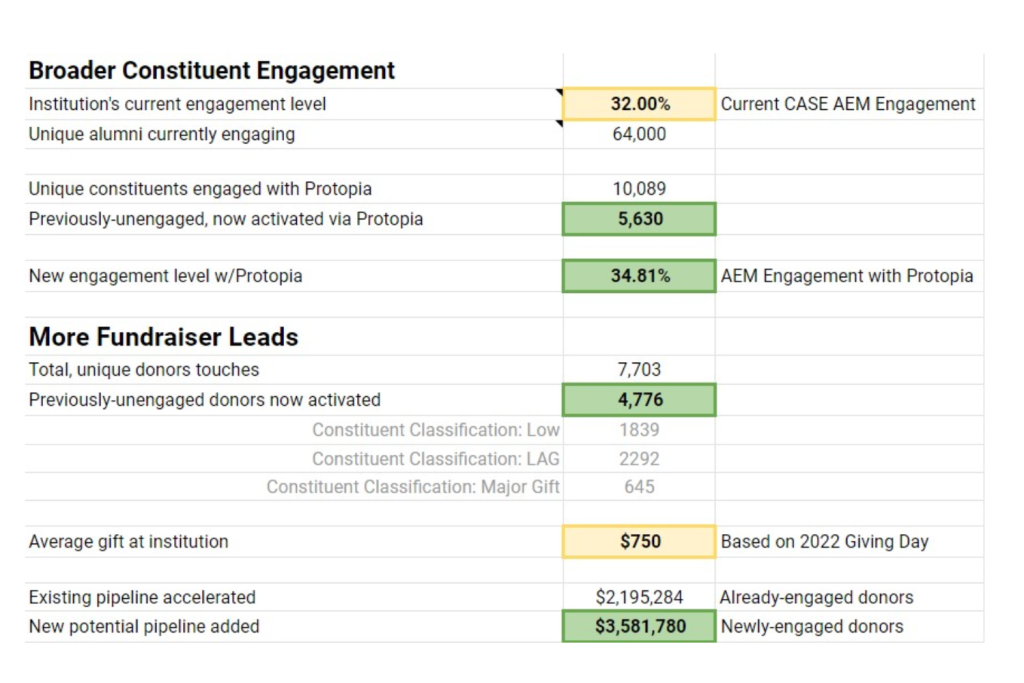 Curious about the ROI on AI?
That may be too many abbreviations but results matter.

So let us show you the impact AI engagement can have on your AEM metrics, donor activation, and pipeline based on peer institutions already leveraging artificial intelligence.
Our alumni, our students, and our team are app'd out. We chose Protopia because we need a simple and scalable tool to let our alumni give back without throwing another platform at them.
Nancy Merritt
Vice Chancellor for Alumni Relations
University of Pittsburgh Alumni Association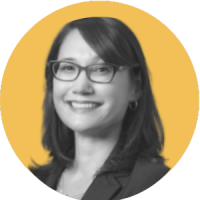 Ready to scale engagement with AI?
But without another app for busy constituents ...
Tired of trying to get alumni and students to connect to each other via your networking platform? Spending too much time forging mentoring relationships?

Let us show you how simple, seamless and scalable it can (and must) be for them and for you.

Protopia's artificial intelligence technology makes it simple for everyone in your community to connect. Without another app. 
Copyright 2023. All rights reserved.