We connect

all

alumni and students
Our AI-powered technology makes it easy and scalable for your community to connect with each other. Because they need it more than ever.
We make it simple, fast, and respectful for alumni to help fellow graduates, students and even staff with advice and networking. Because it has never been more important.
Without another app, loss of privacy, or guilt.
Everyone in your community needs help (alumni, students, faculty, staff, etc.).
Our AI-enabled technology finds + asks the best, available alumni to help.
They safely choose if, when, and how to help. Until we've got answers.
Connecting Duke alumni and students at scale
Learn how Duke University is making it easy for thousands of alumni, students, staff and supporters to connect for help and networking. Seamlessly integrated with Duke's alumni portal.
Read more
Asking for help is not easy for any of us. Which is why we've made it simpler than ever before.
Tell me more
Building mentoring relationships at NC State University
Protopia helps NC State's top-ranked entrepreneurship program connect its alumni and student innovators to a global mentor community.
Read more
Protopia works with the platforms you already use
You and your alumni are likely already "app'd out".
Which is why you won't get another platform from us. Instead, we seamlessly integrate with the tools and portals you and your customers already use. To make it easy for them (and you) to connect.
Learn more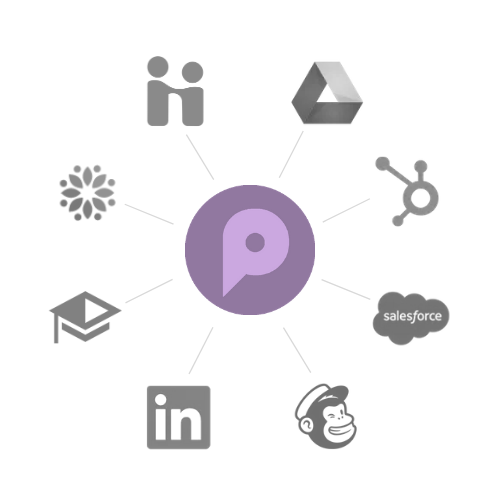 Pitt's alumni association selects Protopia to connect its alumni and students for advice and support. join forces to connect students, alumni, faculty, entrepreneurs, and operators for advice and support.
Read more