Protopia connects hundreds of thousands of Duke University alumni and students for advice and networking.
"How do we enhance and scale alumni engagement to leverage the significant affinity across

all 180,000+ alumni

to support each other, students, and the university?"
– Duke Alumni Association
With a best-in-class alumni portal already being adopted by graduates and students, the Duke Alumni Association knew what it didn't need.

Not another app

for alumni and students to sign up for.

Not another database

 of critical alumni data.

Not another platform

to add more work for a team already stretched thin.
"How do we create

more connections

between alumni and students at scale, while

leveraging existing investments

/ technology?

How do you make engagement so simple and compelling so that even the busiest of alumni participate?

How do we let alumni re-connect meaningfully and gain

updated alumni data

?"
Why did Duke choose to partner with Protopia?
"What stood out for us with Protopia's solution is that it is platform-agnostic and all of our alumni are automatically included as advisers."
– Sterly Wilder, AVP Alumni Affairs, Duke University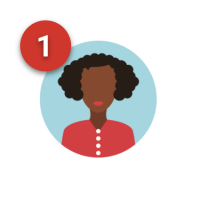 Alumni or students ask for help from the Blue Devil community.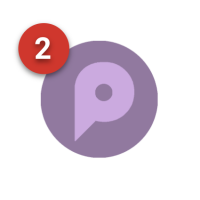 Protopia finds and asks the best, available alumni via email to help.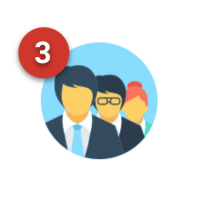 Alumni and Blue Devil are connected for advice, a call, or a meeting.
Alumni and career services staff receive alerts and access actionable engagement data via the Protopia dashboard.
What were Duke's goals for Protopia?
Exceeding success metrics, Duke expanded the solution to its entire global community of 180,000+ alumni, students, faculty, and staff.
0
%
of alumni that responded to requests were previously unengaged.
0
%
of alumni logged into the Duke Network portal for the first-time.
0
%
of alumni had never been engaged by a student or graduate.
0
alumni on average responded to a question from a fellow Blue Devil.
What Duke alumni and students are saying
What was Duke's experience with Protopia's "opt-out" model?
Let us help you connect

your entire community.

 
Does it take a lot of team time to administer Protopia?
Our mission is to make engagement easy – not just for your alumni and students, but also for your team. The solution is configured to your needs, and you control how much time you want to / need to spend managing the engagement in your community. For example, you may choose to review each question and answer, or share questions with campus partners.
Some or our customers spend less than 30 minutes a week, focusing primarily on understanding performance metrics. Other institutions manage interactions carefully (but often no more than an hour a day). And most of them get joy out of reading the awesome connections we're sparking.
Can anybody ask questions via Ask A Blue Devil?
Yes! At Duke, Ask A Blue Devil is available to all alumni, students, faculty, and staff to ask for advice and networking. Duke selectively markets the solution to constituents to drive awareness and assist with seasonal needs (for example, around graduation). Our recommendation is to define the community (and what can be asked) as broadly as possible so that alumni and students don't disqualify themselves from seeking assistance.
With opt-out, have a lot of alumni unsubscribed?
Duke recognized that few alumni will sign up for anything new and embraced Protopia's opt-out approach (and our tight integration with Duke's existing tools). To-date, the opt-out rate at Duke is less than 0.02% of engaged alumni. Alumni need control and privacy, so each time an alum is asked to assist with advice or networking, she has an opportunity to increase or decrease the number of blind relevant requests shared with her.
How do you get students to ask question?
We get it: it's hard to change behavior. And while we have engineered Protopia from the ground up to work like your alumni and students do (eliminating the shock of "another new thing"), it still needs work. Duke is continuously promoting Ask A Blue Devil by partnering with campus stakeholders, email and social media campaigns, and workshops. Often showing just how simple it is to get help from fellow Blue Devils does the trick (because students WANT to connect with alumni). And since the launch of Protopia, alumni and students have asked hundreds of questions with extremely high satisfaction.