Entrepreneurship educators FTW.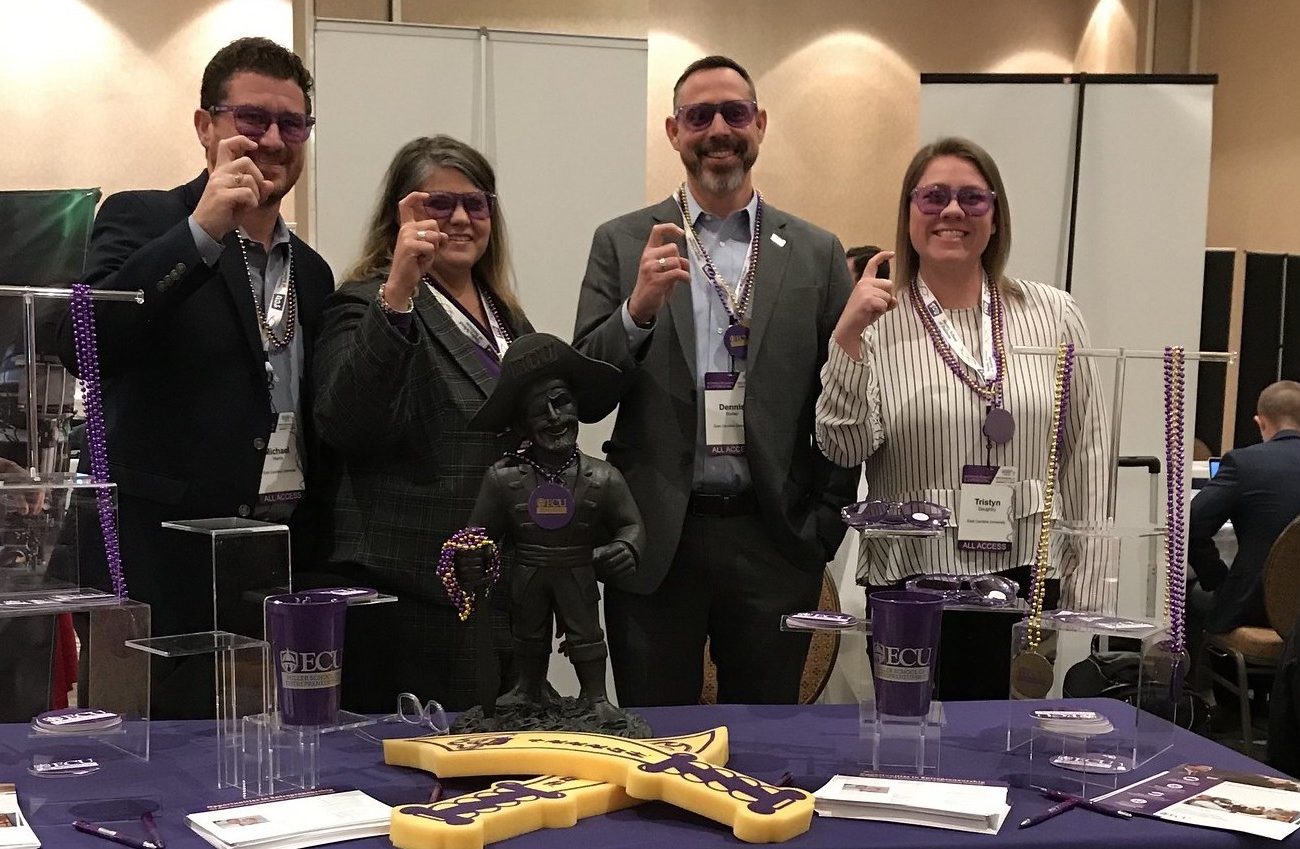 I was lucky enough to spend three days at the annual USASBE conference in New Orleans last week. Lucky because these are the champions that help create entrepreneurs by teaching & fostering curiosity, focus, determination.
Here are three things I've learned:
Entrepreneurship will be a core college class.
As in "mandatory" for every student. There, I said it. Well, actually Steve Pinelli said it, co-founder of Jiffy Lube and president-elect of Babson University. Great keynote Steve.
As the father of the four horse monkeys, I am excited about this trend. Soon machines will be doing most of the mundane tasks, and we will be better off for it. Not minimizing the massive socio-economic challenges that will come with this transition, but I believe (experiential) learning of entrepreneurship will be critical to self-actualization. And accelerate innovation.
I had lunch with an entrepreneurship leader from Tufts University and he shared that this concept is very much an active conversation at many institutions. Good.
Rural entrepreneurship is getting more urgent.
Speaking of socio-economic challenges, young professionals continue their migration to cities/innovation centers. Robots will manage our farms, robots will run our factories, robots will deliver our Amazon packages. Okay, maybe restaurants will be safe, but that's not fulfilling work (maybe if you own the business).
Some universities are starting to embrace their responsibility for supporting surrounding communities, to stem the talent flight. I was fortunate enough to present on our work with ECU's RISE29 innovation initiative (they won a well-deserved award for this program), enabling student innovators, alumni mentors, and rural entrepreneurs to connect.
The good news is of course that tools and policy advances in workforce enablement give talent more and more flexibility on how, from where, and when to work. Gets me excited for my kids. Sure, Boston is great. But a farm with animals, organic food, and high speed internet sounds pretty darn good. Oh, and a river nearby.
Connecting communities is still hard.
Entrepreneurship is one of the fastest growing areas in higher education. Students are (fortunately) drawn to it and alumni love supporting student innovators (who doesn't want to be on "shark tank"?). In fact, if your alma mater doesn't already have an alumni angel fund, they're talking about it.
Yet many entrepreneurship leaders shared their struggles with creating and scaling mentorship programs. "Development doesn't want us touching alumni", "It's hard to keep Development in the loop", "Alumni are not signing up for our platform", "Students are not reaching out to alumni". My instinct of course is to say "Wait, aren't you on the same team?". But that would be oversimplifying it.
One individual who manages an entrepreneurship center, an accelerator, and two interdisciplinary courses said that there is nothing hard about managing alumni / mentors. The Steve Blank in me just backed off (knowing it not to be true).
It is of course foremost a human challenge – how do you bridge not only that generational gap, but also the gaps in expectations, communication styles, availability, skills & interests? You can't automate being human (shout out to Steve for that quote).
But it's the quest we've chosen to embark on here at Protopia – to make connecting alumni and students (well, and faculty, parents, supporters) easy, humane, compelling. Because good things can happen.
Tschuess, Max